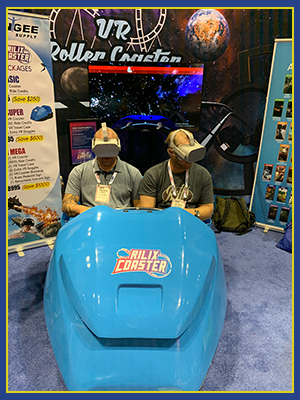 Virtual Reality Rilex Roller Coaster
Actual Size: 10' x 10'
Setup Area: 15' x 15'
Outlets: 2
Age Group: 4 & up
Adult Supervision: 1





Please call to reserve this item.

Virtual Reality Roller Coaster
The Virtual Reality (RV) Roller Coaster is making its debut in ABT Events servings areas of Charlotte, NC & Lake Wylie, SC. The first of its kind, the arcade style, simulator roller coaster, utilities the latest technology with a pair of Oculus goggles to immerse each explorer into a new coaster experience. The carbon fiber body blows air to create that unique experience four-dimensional experience. The Rilex Roller Coaster Simulator has twenty-eight different virtual attractions and different intensity levels that can be used by any age group. Each ride is three minutes ride time and can either hold one or two passengers at a time.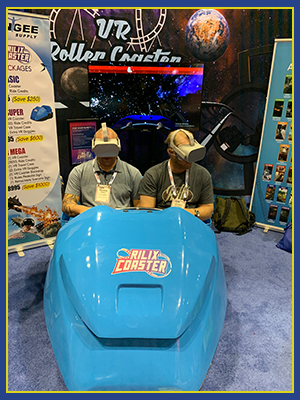 Checkout the 28 Theme Coaster Rides:
Action (5)
Blizzard | Desert Valley | Dragon Village | Explosive War | Machine Revolution
Action/Adventure (7)
Diamond Cave | Dragons World | Gold Mines | Modern Ruin Town | Post Apocalyptic | Shark Island | Water Falls
Adventure (9)
Dark Swamp | Dino Land | Egypt Guardian (Take The Test Ride Above!) | Happy Christmas | Medieval Villages | Night Life | Pirates Island | Space Exploration | Space Trip
Horror (3)
Evil Mansion | Haunted House | Science Fiction
Kids (4)
Cartoon Town | Chocoland | Geometric World | Grove of Heads