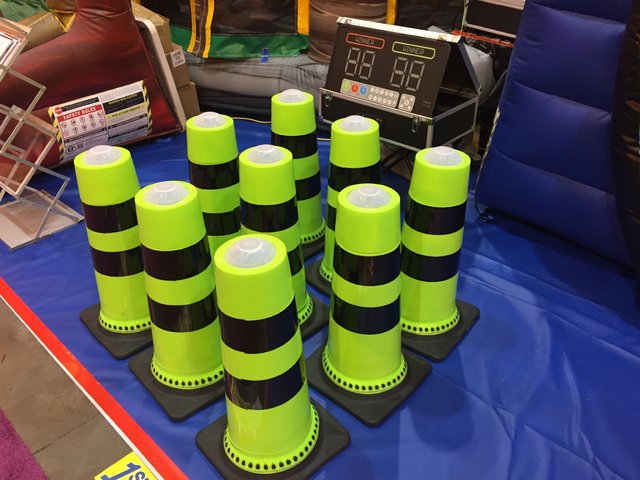 NEW Interactive Challenge Cones
Age Group: 2 & up
Adult Supervision: 1




Interactive Challenge Cones (10)



This is some fun here! The interactive cone system includes 10 cones and our interactive wireless system. THis game is wonderfull for children, teenages and adults. The are a wide variety of games and game configurations that can be played.

* Close quarter / tabletop style, minimal spread for small areas, or spread out to make players work for their win! See video below!!

* Games to be played: Light hunter, memory game and many others ( dont worry- we will show you!)

* pre programmed themes for the little ones. From Cowboys, to Princess to Farm animals & more! Children hit sensor which then offers up themed tunes - Great for daycare & schools!

*completely wireless- no cords period!

* Check out some of the videos below!
*Bounce house party rentals delivered to Charlotte & surrounding areas
* 4 hr rental upgradable to 8hr
* Professional, courteous crew setup at your location
*NC State inspected units
* Clean , Safe & great excercise!