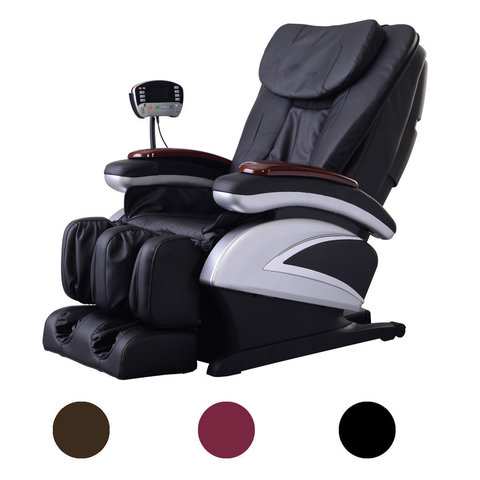 Electric Full Body Shiatsu Massage Chair
Full Body Massage Chair
ABT is happy to provide Full Body Shiatsu massage Chairs. Perfect for Grand Openings, Large scale events, Seminars, Trade shows, Festivals and more.
Recovery Program
Extend Program
Relax Program
Refresh program
More than 30 air bags
Build in Heat
Intelligent roller system - Flexible, conforms to the contour and shape of your back
Added neck massage feature - Massage heads are designed to target stress relieving "tsubo points" on your neck.
Lower Back Range - The extensive range of motion allow for the roller heads to reach the tailbone area where most chairs lack.
Ultra-long range massage - Reaches high up in the neck and low down into the tailbone section.
Fatigue relieving Air massage - Total of 20 Air bags are located in the lower body of the chair to provide massage for the legs, thighs and feet. Promoting better blood circulation to the lower extremities
Adjustable air massage - Multiple levels of intensity from strong to weak massage
Easy to use control panel.