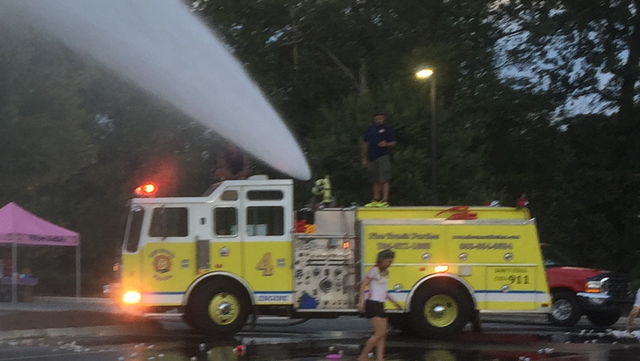 2 Alarm Fire Truck Party Rental. Engine 4 Water Party




$275.00

Please call to reserve this item.


ABT Events Fire Truck Party Rental
Looking for different? Unique? How about an actual Fire Truck rolling up on your event? ABT is proud to announce the addition of the ABT Fire CO.!

2 Alarm Water Party
Dont let your next party smolder! The ABT Fire Co. will make your next event a blast providing one of the most unique, hands-on entertainment experiences. An event that will create memories that will last a lifetime!

The main attraction, Engine 4 named " Daisy" , a 1994 KME pumper truck , will roll up on your party loud & proud with lights and sirens blaring. An epic entrance for an epic event! Children, and adults will get a chance to interact first-hand with the truck & crew going over the truck and safety equipment on board. The "Jr Firefighters" for the day will get their own ABT Fire Co. helmet whith the birthday boy/girl getting their own "CHIEF" helmet. At that point, all are welcome to explore Daisy inside and out. From the driver/engineer seat, officers seat & crew cab to the pump operations panel, equipment bays and hosebed. Not done yet! Weather permitting, the moment everyone has been waiting for, time to drop the hoses and wet down the party! We will drop Daisy's booster hose and let all have a chance at firing the hose. Be sure to have cameras on hand to capture the smiles!!

Average party is based on 12 children & lasts up to an hour.


CALL US

about ride a longs and other options
Birthday Parties, School presentations, Parades, Festivals, "Limo" Service